Today I'll be reviewing Clinique Moisture Surge Intense cream. It's recommended for people with dry to very dry skin but can be used by all skin types as it is oil free.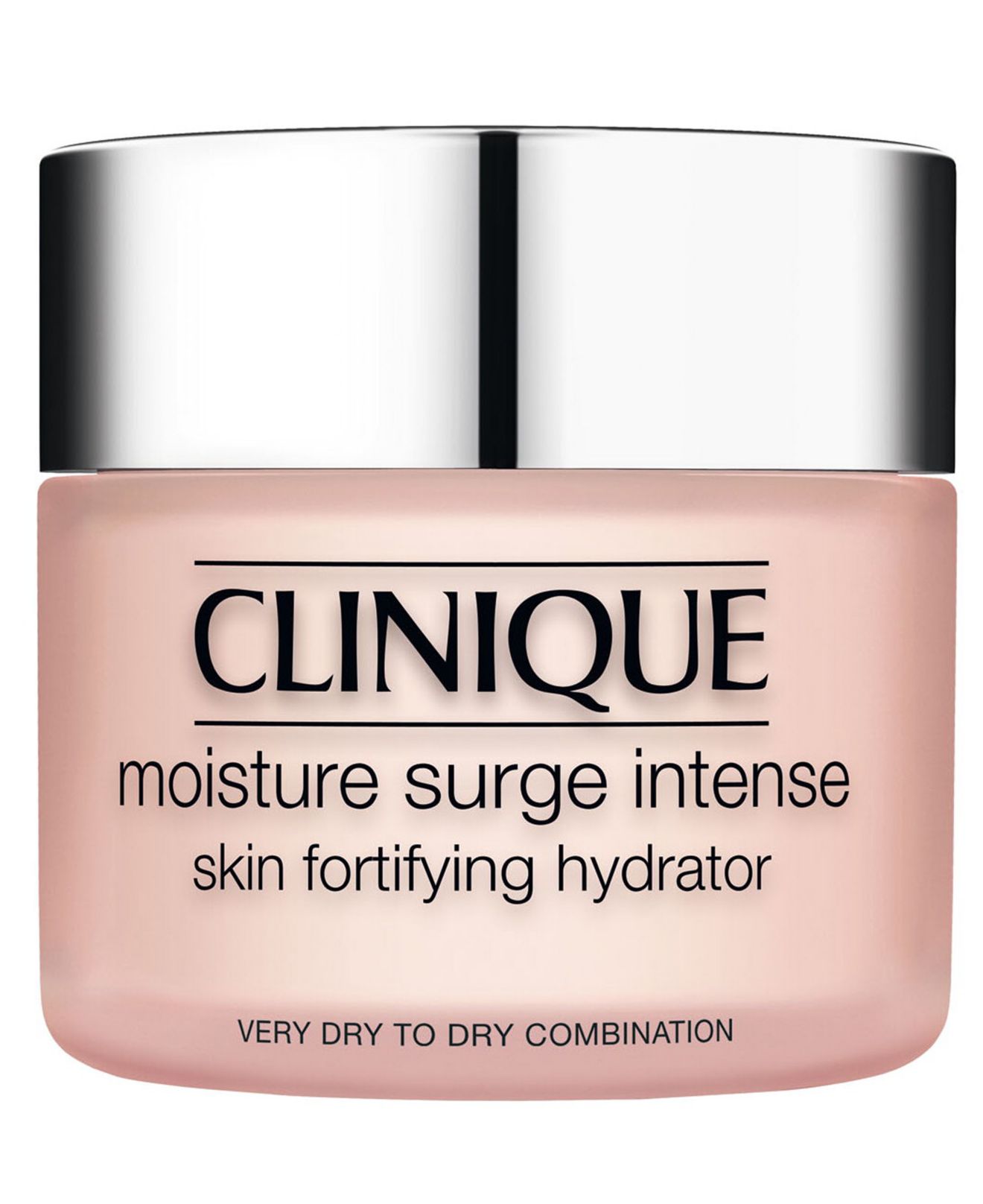 Brand:
Clinique
Name:

Moisture Surge Intense Skin Fortifying Hydrator
Price:
£34 for 50ml or £5 for 15ml (which doesn't really make financial sense?!)
This product is a mix between a gel and a cream, and is oil free so any skin type can use it. It claims to give your skin hydration for up to 24 hours, and helps fortify and repair the skin's moisture barrier as you use it daily.
The 15ml/50ml thing doesn't really make sense - if you bought 4 15ml tubes, it'd give you 60ml of product for only £20, whilst a full size tub is £34? However, the 15ml tubes are out of stock at the moment so they might have cottoned on...
The packaging is a frosted pink jar with a silver lid and white writing. Compared to Clinique's other product packaging, I prefer this as it's prettier and looks more chic in my opinion haha. I think their green packaging looks outdated and their silver/white packaging (like on the Even Better line and
Smart Serum
packaging) looks like it's trying too hard to look clinical and 'effective'.
The packaging has a bit of weight to it so it feels high quality. It comes in a standard green Clinique box but I threw that away right away haha. The tub also has an inner lid to protect the contents.
The cream is very much a light, airy gel-cream hybrid like the product describes. It has a very pale, milky pink colour which I find pretty. It doesn't smell of anything because Clinique is fragrance free.
The cream spreads really easily and absorbs fast. It has an amazingly addicted powder soft feel, but whenever I saw the two Moisture Surge products compared (
Moisture Surge Extended Thirst Relief
and Intense), people preferred the feel of the regular type and said this one felt too sticky or greasy. My skin drinks it up though, and it feels great after using it. It feels hydrated, smooth and plump but I wouldn't say the effect lasts anywhere near 24 hours like the product claims.
I think you can apply this a bit thicker than usual, like a sleeping mask like the regular Moisture Surge.
This cream is really nice and one of my favourite items from Clinique, but it's pricier than what I'd pay for unfortunately. However, I would consider buying the 15ml £5 tubes haha... I give this product 4 stars out of 5, with one taken off for the price.