Are you part of any Facebook groups? I'm on a few for general makeup and beauty discussion, and the other day a few people were talking about Korean beauty. One person asked if it's good for oily skin, and someone said 'Yes, it's good for combination-oily skin, even the products for dry skin are quite drying.' I think such a blanket statement is untrue - to suggest that every single Korean skincare brand, line and product is not suitable for dry skin is a very bold and unfair thing to say. In fact, I found Korean skincare better for my dry skin than Western skincare.
Before I started learning about skincare routines, it was very dry, with lots of dry patches and flakes around my nose, forehead and cheeks. Once I started learning about skincare regimes and products for dry skin, my skin became a lot better. I learned about Korean skincare regimes and products and have been using them for years now, so here are a few Korean skincare product recommendations for dry skin.
The Face Shop Seed Fermentation Cleansing Oil Balm
Cleansing balms transform from a creamy balm to a smooth oil, and dissolve all makeup, including waterproof and long lasting makeup. They are really soothing for dry skin, and can be used on their own or followed up with a foaming cleanser. I have used this product and it's a great cleansing balm. It smells nice and it's a big tub so it lasts a long time. You can buy it directly from The Face Shop's website or eBay.
Enesti Yuzu Foaming Cleanser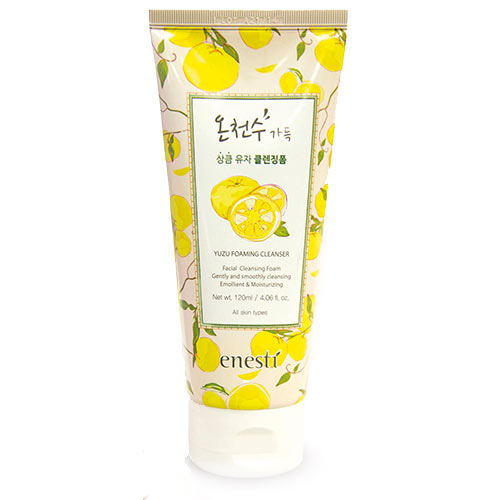 This foaming cleanser is suitable for dry skin. I have it at home but I haven't used it yet. You could get it in a Memebox but you can also buy it on eBay.
Etude House Moistfull Super Collagen Ampoule Essence
One of Etude House's bestselling product lines is the 'Moistfull Collagen' line. However, they made an even more hydrating line in the form of 'Moistfull Super Collagen'. Don't read too much into the collagen aspect as it has been proven that skin cannot absorb molecules as large as collagen to 'inject' into the skin, but it is still a very hydrating line with other good ingredients.
Tony Moly Red Appletox Honey Cream
This cream has lots of honey in it, and even has a slightly elastic, honey feel but once you rub it into the skin, it melts amazingly and absorbs right in, with absolutely no sticky or greasy film. It also smells amazing, like fresh apples and is a great hydrating cream for dry skin. It also comes in a larger than usual tub, making it great value for money.
Secret Key Snail & EGF Repairing Cream
Another cream I highly recommend for dry skin is Secret Key Snail & EGF Repairing Cream. I recommend the entire line actually, it was one of the first lines I used in my Korean skincare journey. Snail mucin evens, brightens and hydrates skin whilst EGF repairs it. The line also has a toner, serum and emulsion that I know of, and a Gel Cream formulation for combination-oily skin types too,
So there are a couple of Korean skincare recommendations for dry skin - Korean skincare can be for everyone and is very fun to get into and learn about! I haven't done a product recommendation for every single skincare step, these are just products that I would particularly recommend and are easy to insert into your pre-existing skincare routine. Are there any products you would like to recommend?