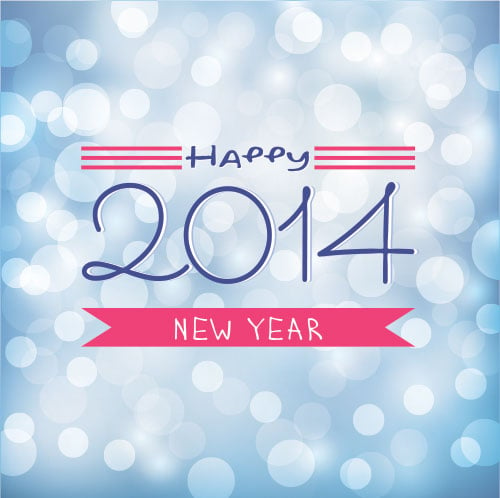 *Listening to: Mune no Yukue by Kalafina*


Happy New Year everyone! I'm currently writing this at 12.04am so it's four minutes into 2014...so far, so good. Of course, this is scheduled for later in the morning so I can sleep more and not worry about my blog ;)
So...2014...uh, congrats on getting this far? I spent my New Years Eve visiting my mum and mama in the day, drinking tea, learning Japanese and playing Fallout 3. Please, please, I know I'm awesome. I'm not one for New Years Resolutions but lately I've been feeling in the mood for change so it's time I implemented them.
Source
In general I've been wanting to be more organised with my life and have more of a routine - it's ironic but working from home, it's easy to put things off and end up doing nothing if I don't have at least a rough idea/schedule of what I need to do for the day. I'm currently waiting on some weekly planners from Taobao but for the time being I'm using an old planner I filled up last year and am just scribbling out last year's things... XD
In being more organised, I want to plan my time more efficiently and be able to condense my work hours more and in doing so, have more time for fun! Work hard, play hard, all that jazz! Mindlessly refreshing Tumblr and Facebook for hours might be fun but I want to read more, game more and experience new films and TV shows.
I would also like to put a little more effort into my blog and continue putting effort into my business! The amount of events I trade at increase each year and this year I'm looking to do at least 4, perhaps 5. I'm also in the course of dropping the 'Creations' from my store name and just having it as '8th Sin', perhaps with the tagline 'Jewellery, Accessories & Clothing' to make it easier to find and clear up any confusion.
For my blog, I will be revamping it a little and injecting some new regular posts into it! I want to take more outfit photos and makeup looks as well as write more posts on crafts/DIY, whatever I'm into at the moment in terms of music, films and TV shows, etc. I'd actually love to start/maintain a YouTube channel; mainly for beauty reviews, tutorials, tips & tricks, etc. but also just for random things I feel like posting too. Maybe I'll even try out a few videos in Japanese and hopefully get more confident in speaking it! >_<;
I also want to continue learning Japanese, study more regularly and put it into practise. At the moment I'm transcribing and translating some lyrics that I can't find on the Internet so I may put those up for you to see (adding to my 'want to post more about music, films, etc.' thing) and I'm also writing to a couple of Japanese friends as well as chatting online on Interpals. I'm still super shy and seem to forget everything when I speak Japanese in real life but I want to improve!

So essentially I just want to get more out of 2014 than I did 2013. To be honest, 2013 was a pretty crap year for me - whether that is my fault or simply the way it was meant to be, who knows. The second half of the year was better than the first but I've heard a few people say 2013 wasn't a great year - maybe it's because of unlucky 13? In that case, 2014 should be super lucky because it is 7 doubled (ignoring the fact there are different lucky numbers in each culture haha)! Anyway, time and luck are what you make of them; if you drop your guard or falter, bad things may happen. After having my purse and shop stock stolen at an event in 2013, I sort of went through a post-traumatic stress type thing when I experienced Frock On - I couldn't sleep for the first two days but by the third day, I gathered my strength and told myself I wouldn't let anything bad happen. Nothing did, thankfully but I will always try and be on my guard and aware of my surroundings now.

Anyway, here is to a great new year if you believe a new year means a fresh start! I will try and improve my life and hopefully that will mean seeing more of me here! Thank you all immensely for reading and supporting my blog - I never, and still don't, intent to strive for 'e-fame' or try and get anything out of my blog; rather the opposite in that I want to give back from my blog! I want to provide people with insights, life experiences, advice, beauty reviews, tutorials, fashion, crafts and generally just a normal life to relate and learn from. So best wishes for the whole life ahead of you, my lovely readers and see you soon! <3