Hello all! How are you today? Tomorrow I am going to Chester university for a convention called Moe Moe Con; I will have a stall there to sell my jewellery and accessories from 8th Sin Creations. I don't know what to expect numbers or popularity wise but I'm excited! I will also be doing a 'Basics of Lolita Fashion' panel detailing the origins of Lolita, basic coords, sub styles of Lolita, where to buy it in the UK and so forth. I did it last year at
J-Con
, a convention in the city I live in at the moment (and indeed ran by my partner :P) so this is an updated, tweaked version. I hope people don't think it's too similar to the J-Con one or find it boring.
Anyway, as you all know, or hopefully know, I've been getting more into Dark Mori fashion lately. My latest mission will be to go into all the charity shops of my city, a small shopping centre nearer where I live and my hometown on my next visit to my mum and scour high and low for Dark Mori hidden gems! I feel you can also find some great items for Dolly Kei in charity and thrift stores too, and even pieces that intertwine with both styles so I will be keeping my eyes open for Dolly Kei-able pieces too.
I had the chance to nip into Oxfam running some errands in Derby and came across a few items to slip into my Dark Mori wardrobe. I've also found an addictive new (well, new for me) website called
everything5pounds.com
where, you've guessed it, everything is £5. They update daily with new items and some of the items have real potential for alternative wardrobes, including Dark Mori Girl! So here's a snippet of what I found and bought from both Oxfam and Everything £5 as well as a skirt from eBay.
This was my first Dark Mori purchase, a classic floor length black skirt from
eBay
. The skirt was less than £10 and is very high quality - it's made from pleated chiffon with a ruffled trim at the bottom and lace yoke under the waistband, with an opaque underskirt underneath it. I'm not sure if I suit long skirts, I will have to ask a few more people and wear it out a bit more but if not, I can stick to calf and knee length skirts.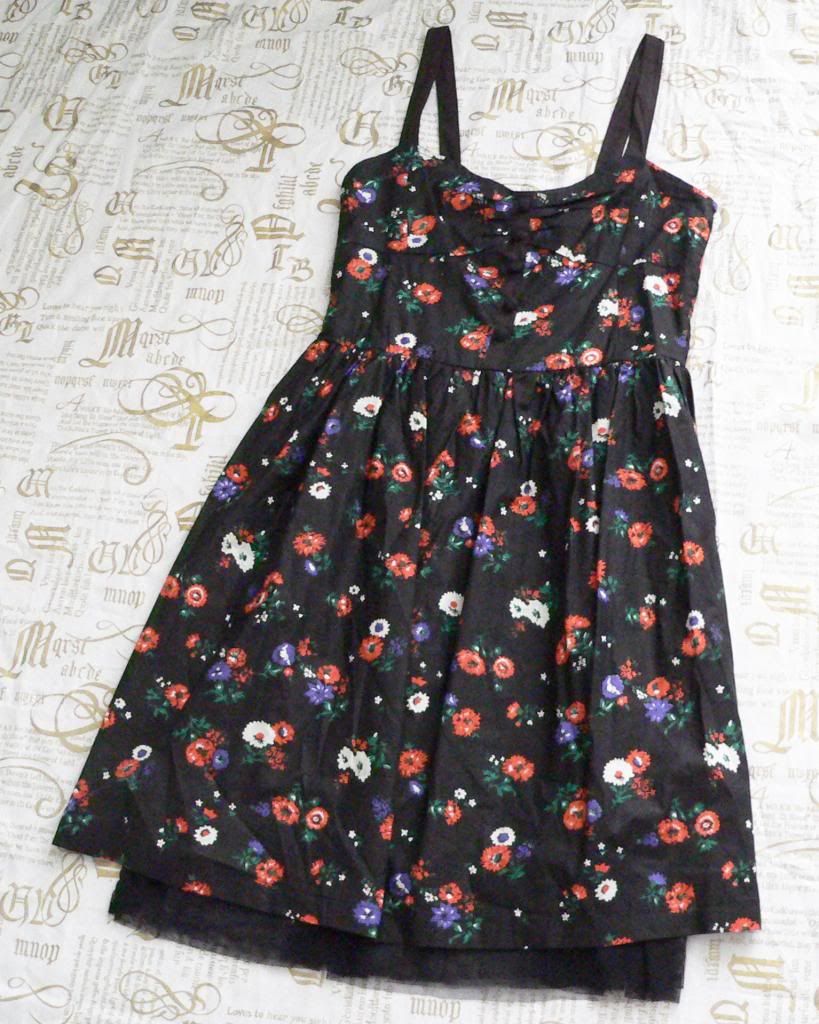 This dress was from Everything £5, isn't it pretty? I love the black floral print on it and the tulle underskirt. It looks lovely with a black chiffon blouse or lace top underneath it. It also looks cute with the aforementioned black floor length skirt under it and I will experiment with other, poofier skirts under it too for a bit more flair/layering.
These shoes were from Everything £5 too. I don't really buy or wear flat shoes for other fashions as I find them boring and bland but these are pretty cute and Mori Girl has that comfy, casual look about it. The shoes have a bow at the front, a pointed toe and fake sheeps fur trim around them. I would have preferred the toe a bit rounder but I think they look quite witchy and cute with a more pointy toe. I wanted them to be super comfy but they pinched my toes and rubbed the backs of my heels on their first wear out - I hope they just need breaking in and aren't pains in the ass.
The first thing I spotted in Oxfam was this super cute black lace shawl. It's from Wallis originally and is really high quality - the lace is very thick and super heavy, with a cute ruffle trim round the edges and sleeves. It has a hook and eye closure at the top of the edges to close the shawl. It was £5.99, which is a bit pricey for a charity shop in my opinion but the shawl was almost, if not new and high quality, so it
should
last a long time.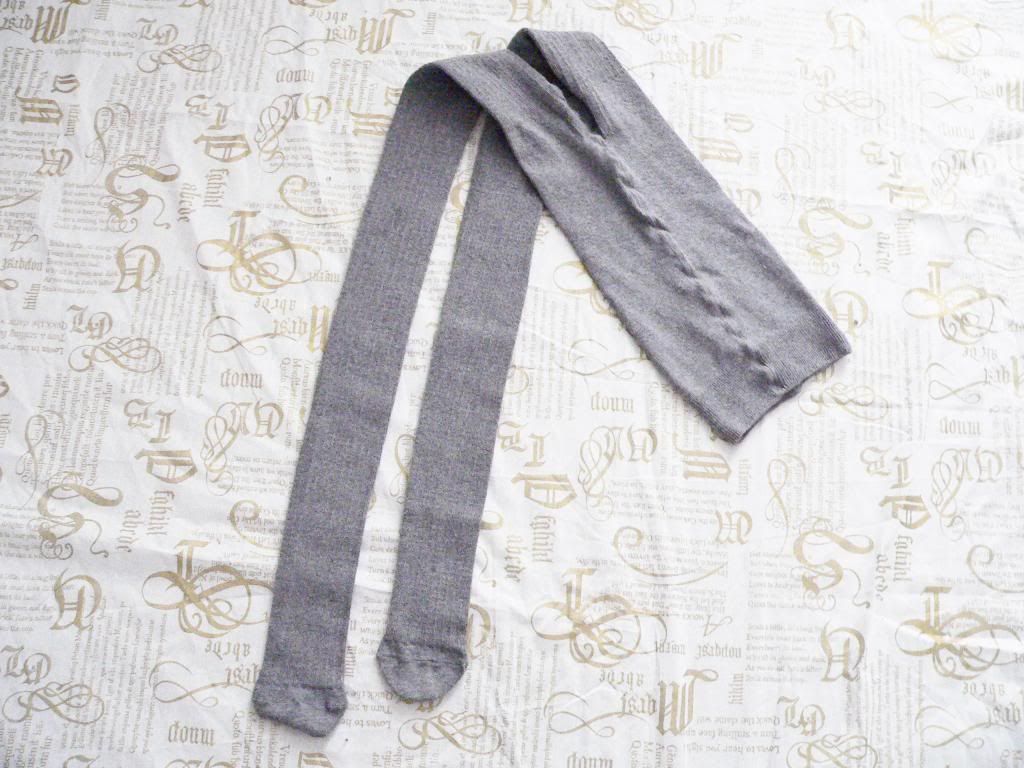 I also found these thick woolly tights in grey and purple, a perfect break in black for Dark Mori Girl. The tights are new, obviously, as you can't sell used undergarments and there were multiple pairs of each colour available. These were only £1.99 a pair, which I think is good value for thick tights. I hope they last long, being thicker, and don't ladder! That is my ultimate pet peeve.
I am looking forward to tomorrow, meeting new people and hopefully customers and generally having fun. After that, I'm looking forward to a proper charity shop crawl and will report back my findings here - for fashion!