Today I'm going to do a review on Garnier's new Moisture Match "Goodbye Dry" Ultra Hydrating Cream, the pink type. I'm running out of it so I thought it would be best to do a review sooner rather than later!
Name:

Moisture Match moisturiser (name changes depending on type)
Type:

Goodbye Dry Ultra Hydrating Cream
Price:
£5.99
Where to buy:
Boots, Superdrug, any drugstore/chemist really.
The Goodbye Dry type is the pink tube, formulated for dry to very dry skin, obviously. There are different formulations for different skin types; a thinner lotion for normal skin (Protect & Glow), sorbet cream (although they aren't marketing it as a sorbet any more) for combination/oily skin and they were calling this Goodbye Dry variety a balm. Strange how they've seemed to just call them all creams now?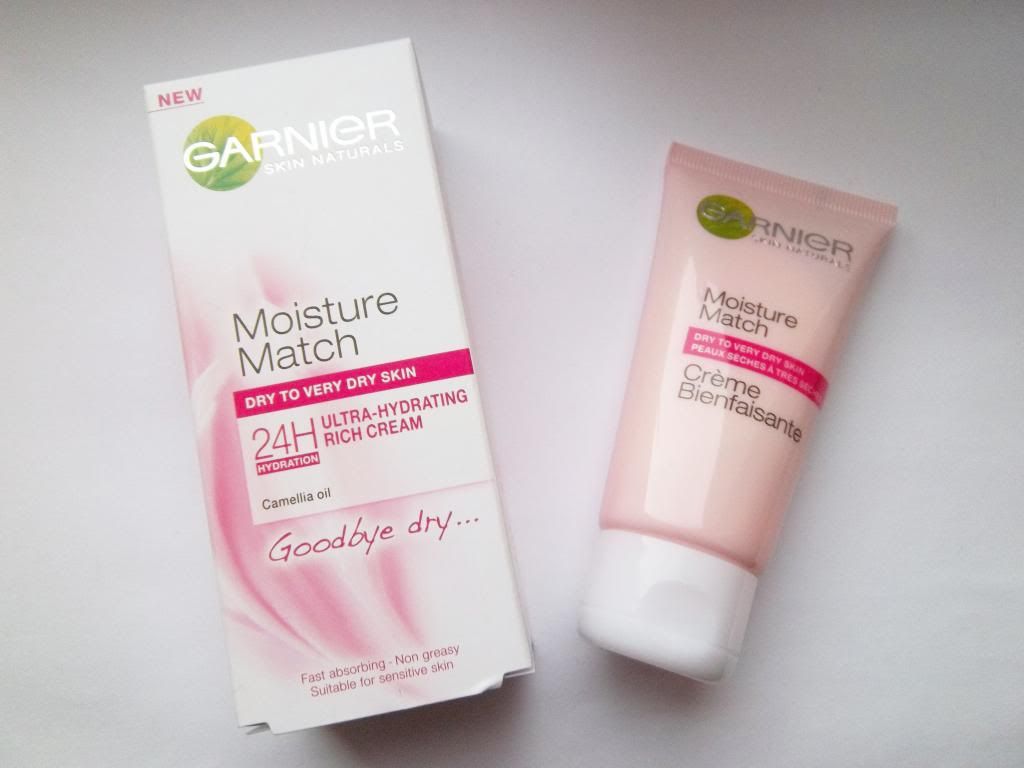 The packaging is okay, I guess. At least my type is my favourite colour, pink! Western packaging is always so boring and bland though, I've been spoilt by adorable Korean packaging. XD There's also the mentality of Western women that they want something sleek, sophisticated and natural looking in terms of packaging, depending on the product's angle, and they feel a bit silly and immature having cute packaging. Things like Benefit and Too Faced are about as cute or pretty as you get over here. I don't understand that mentality. XD
Oh, when I first got this product, there was a bit over half of the product in the tube, with a big gap of air at the top. Not sure if other tube style creams are like that, or have to be to prevent bursting or leaks (similar to crisp packets being filled with air) but I was a bit disappointed as it had less product in than I first thought. You get 50ml of product, or so it says, not sure if that's with the big air gap or not but it's standard face cream size.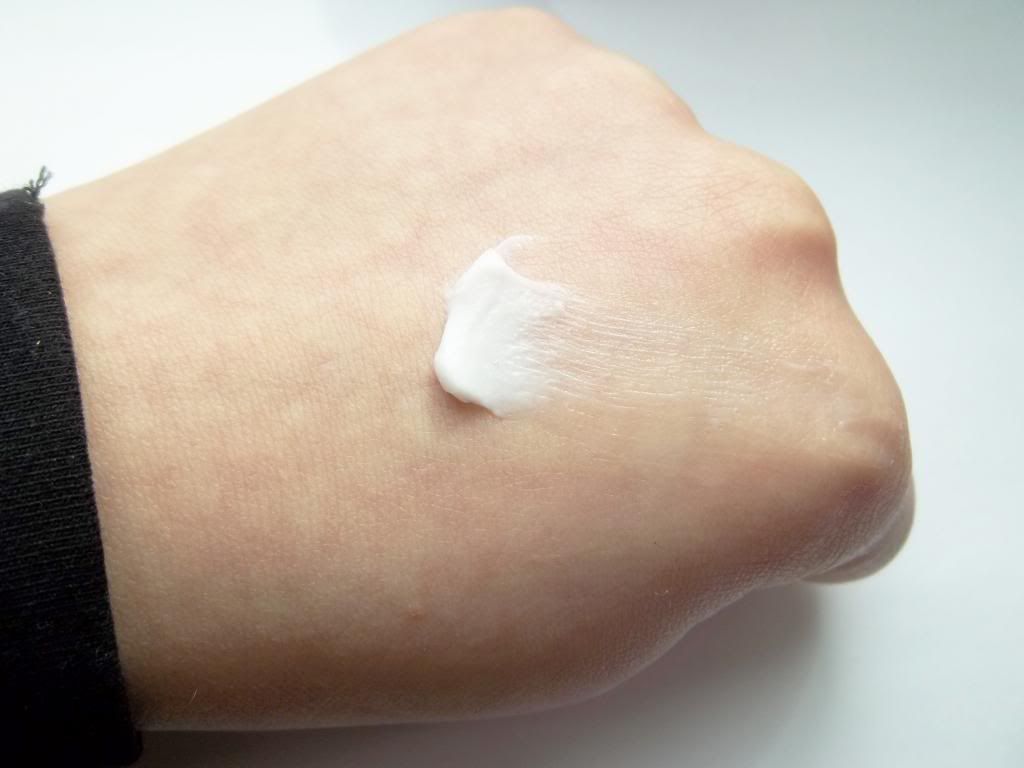 On first squeeze, the cream is very thick and luxurious, like a heavy hand cream! It goes on lighter than expected when you apply it on your face though.
Because this is a heavy cream, it does have a slightly heavy feeling on the face. It's not greasy or sticky but I feel like it has to be rubbed in more than usual to make me feel okay with it. It does make it feel like it's working though, and "babying" my skin. I guess you have to sacrifice that for dry skin, huh? XD
Whilst the cream is sinking in, it makes my nose look a bit shiny but I've had no problems with increased sebum or an oily T-zone using this item. If I feel it is a bit shine-a-matic, I rub a bit off with my sleeve and it's fine.
The advertising makes each different cream look like it's a different colour, the same colour as the packaging. The pink one looks like a thick, pink ointment, the green one looks like a fluffy mint green sorbet, etc. but this cream is just plain white. I feel Garnier went a bit overboard with the marketing, what with the different coloured creams and different names for them all, then reeling it in after they were released. =/
The cream has a relatively heavy floral scent to it, which I think is commonplace for Garnier products. It's okay but my boyfriend always comments on it at night when we get into bed and it puts him off from kissing my face and generally getting too close. It is formulated for all skin types though, even sensitive ones and it doesn't irritate my skin even though it's quite heavily fragranced. I can imagine each cream type has a different scent of different strengths.
When the cream has fully absorbed or rubbed off, like when I wake up, my skin feels moisturised, nourished and repaired. There are no dry, flaky patches and my skin has evened out pretty nicely. When I used to apply make-up with my old moisturiser and foundation, I'd have to apply the foundation immediately after moisturising, so it wasn't as drying and hid any dry spots. Now I don't have to do this and can leave my moisturiser in to absorb for a bit, as recommended.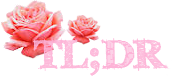 I've been pleasantly surprised by this cream and by Garnier. I hated their BB cream as it irritated my skin and stung my eyes, so I was really hoping that wouldn't happen with this cream and it hasn't. Instead, it pleasantly nourishes my dry skin, getting rid of any dry patches and flaky spots but it doesn't make my T-zone greasy either. It's made my skin a lot nicer to handle and whilst I'd like to try more face creams, especially from Korean brands, I wouldn't hesitate to come back to this as a staple. It doesn't replace my snail cream though!